Dedicated pediatric cardiology services for children
Numerous heart conditions can affect children, from structural differences they are born with or to problems with the electrical system that controls the heartbeat. Our pediatric cardiologists at Medical City Children's Cardiology Specialists are specifically trained to treat and diagnose problems such as these. When it comes to your child's cardiac needs, our pediatric cardiologists have the answers and treatment options you're looking for.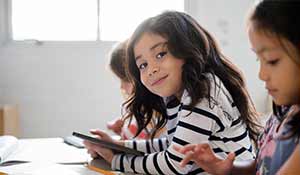 Congenital heart conditions we treat
---
Aortic valve stenosis (AVS)
Atrial septal defect (ASD)
Coarctation of the aorta (CoA)
Complete atrioventricular canal defect (CAVC)
Congenital coronary anomalies
D-Transposition of the great arteries (dextro-transposition of the great arteries, d-TGA)
Double outlet right ventricle
Ebstein's anomaly
Hypoplastic left heart syndrome (HLHS)
L-Transposition of the great arteries (levo-transposition of the great arteries, L-TGA)
Patent ductus arteriosus (PDA)
Pulmonary atresia
Pulmonary valve stenosis
Single ventricle defects
Tetralogy of Fallot
Total anomalous pulmonary venous connection (TAPVC)
Tricuspid atresia
Truncus arteriosus
Ventricular septal defect (VSD)
Acquired heart disease conditions we treat
---
Aortic aneurysm
Arrhythmias
Atrial fibrillation
Cardiomyopathy
Heart failure
Heart murmurs
Heart valve problems and disease
Kawasaki disease
Pericarditis
Peripheral artery disease (PAD)
Venous thromboembolism
To make an appointment with one of our specialists or to learn more about our general cardiology services, call (972) 566-2022.